Since 1989, Alsbury Dental in Burleson, TX has been delivering beautiful smiles to patients from across South Fort Worth. All of our dentists are passionate about oral health, dental science, and quality of life for our patients.
Dr. Megan Belken - Burleson Dentist
Before coming aboard the Alsbury Dental team in 2013, Dr. Belken studied at Baylor University, earning her undergraduate degree with a major in biology and minor in chemistry. She achieved her doctorate in dental science (DDS) at the University of Texas Health Science Center Dental Branch. Then went on to complete a General Practice Residency with the University of Michigan where she focused on hospital dentistry; heavy in emergencies, special needs, and dental care for those undergoing treatment for cancer.
Dr. Belken is trained in administering a treatment with our soft tissue diode laser, and also provides accelerated orthodontic therapy for adults with Six Month Smiles and SureSmile®. Patients appreciate her gentleness and compassion, as well as her small hands, which make dental procedures comfortable. Dr. Belken enjoys helping patients achieve confidence in their appearance through dentistry, and she also likes knowing that patients feel at ease under her care. Consumer's Research Council of America honored Dr. Belken as one of America's Top Dentists in 2016.
When she isn't at the office serving our patients, Dr. Belken loves being outdoors with her husband as well as their silver lab, Bagby. Hiking, mountain biking, and sailing are a few of her favorite hobbies. If she isn't doing any of those outdoor activities, she's probably lost in a good book.
Dr. Robert L. Davis - Burleson Dentist
With a bachelor's degree in chemistry and a minor in math from Baylor University, Robert L. Davis entered Baylor College of Dentistry to earn his doctorate in dental medicine. Dr. Davis achieved honor roll status and was awarded 4th Academic Honors at Baylor College of Dentistry. He completed an AEGD Residency and then became part of our practice in 2016.
Dr. Davis received his Fellowship in the Academy of General Dentistry (FAGD) award on July 15, 2017, in Las Vegas, NV. The requirements to receive this award include 500 approved hours of continuing education (CE) courses, passing a written exam, and membership in the AGD for at least 3 yrs. During his residency, he received training in implant placement, IV sedation, and advanced restorative techniques on medically-compromised patients.
Dr. Davis has a personality that sets people at ease and dissolves stress. He offers our patients many services, including wisdom teeth extraction, extractions for dentures, implants, restorative dentistry, and IV sedation for patients who feel anxious or fearful of undergoing dental procedures. IV sedation offers many advantages over the typical oral sedation techniques offered at other offices: it is safer, has a faster onset and faster recovery, is typically a deeper sedation, and is more easily tailored to fit the needs of the specific patient and procedure.
One of the aspects of dentistry that Dr. Davis thoroughly enjoys is helping patients who are in dental pain. He understands how pain can negatively impact all aspects of life, and he respects the ability to alleviate pain through dentistry. He also enjoys seeing a finished case, often changing someone's smile and outlook overnight. There is not need to be self-conscious or embarrassed about your teeth!
Dr. Davis spends as much free time as he can with his wife and children, and volunteering at their local church. He and his wife, Malorie, have a daughter, Haevyn, a son, Hatter, and a dog, Liza. They also raise a few cattle and chickens at the small homestead farm. Dr. Davis enjoys hunting and the great outdoors, and he particularly likes participating in USPSA shooting competitions.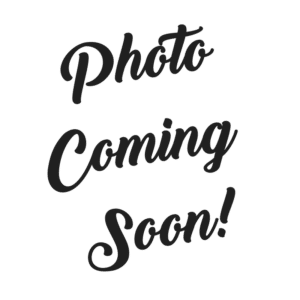 Dr. Huyen Nguyen - Burleson Dentist
Dr. Blake Foust - Burleson Dentist
Dr. Foust earned his dental degree and implantology certificate at Loma Linda University after completing an undergraduate degree in chemistry from Southern Adventist University. He started Alsbury Dental in 1989 and in addition to general dentistry, is experienced in providing patients with dental implants.  Dr. Foust holds a fellowship in the American Academy of Implant Dentistry and the American Board of Implant Dentistry, where he is also a diplomate.
In a unique experience, Dr. Foust had the privilege of traveling to Dubai to work at Messai Dental Clinic, hundreds of miles from a major city. It took two days to travel to the clinic, via a tumultuous drive through paved and dirt roads through rain and sun. The area is beautiful and peaceful. At the clinic, dentists can take x-rays and perform most procedures. Patients walk long distances to the clinic and arrive unscheduled. The doctors work until all are treated. Dr. Foust is happy to serve the community and help those who are in need of dental treatment.
Dr. Blake Foust is a father of three children, two of whom are in dental school while one is a flight attendant! In his free time, Dr. Foust volunteers with Brazos TV, a Christian television network.​